Obituary for Gaetano Gagliano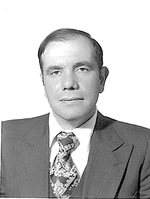 Gaetano Gagliano
Born in Cattolica Eraclea, Italy on March 23rd, 1940. Moved to Canada at the age of 18 in 1958.
Passed away peacefully in his sleep on March 14th, 2017 at Southlake Regional Health Center after a long and brave battle with cancer. He was in his 76th year, 9 days away from his 77th birthday.
Loving husband of Giuseppina for 50 years. Loving father of Nardina, Priscilla, Joseph, and Carmelina. Proud grandfather of David, Michael, Xavier, Phoenix, and Olivia. Survived by his brother , Antonio Gagliano, and his sister, Carmela Lomascolo.
Thank you to the staff at the Cancer Center and Palliative Care unit at Southlake for their care and support.
He will be greatly missed. He was very much loved by family and friends.
May his soul rest in eternal peace with our Lord Jesus Christ.
Our loving husband, dad, and nonno, you are forever in our hearts.
Good-bye for now, until we meet again.